Time for some pinterest!
I have been wanting a table to go with Paisley's kitchen so that when she gets old enough to play with it she would have a dining table. I wanted a farmhouse table and I think a coffee table and benches like this may be just the thing!!
Want a kitchen like this someday...
Wonder if I could talk Cagney into doing this...
We have to do this in their playroom. It is getting a makeover this year anyway!
LOVE the braided headbands. I am so making these with some leftover fabric.
Super cute.
Gotta love Friends...
This looks amazing... and I am ready for summer!
I am officially in love with this man! I am so excited to watch them play this weekend. That says a lot, I tend to let Cag watch football alone...
I mean the hate towards this man baffles me. Literally. How could you not love him? Especially after watching the above.
Linking Up: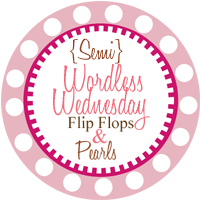 ~Nicole