I save grocery bags like crazy. I use them a lot. Whether it just be to send something with one of the kids or to send snacks to school. My usual method of storing these bags would be to shove them all inside one main bag and put them under my counter. Well, half of that cabinet was always a mess of grocery bags. No matter how many times I tried to clean it out, it always went back to the same thing.
I used an empty formula can for this. It was the Up & Up brand from Target if you are familiar with their cans (it was the large one). This would also be easy to do with an oatmeal can or coffee can as well. I just peeled the paper off of the can.
I took my
exacto
knife and cut some slits into the lid. That way I can pull the bags out this way also.
I grabbed my mod
podge
and found some old scrapbook paper that I had never used. It had probably been in that drawer for over a year. I brushed the mod
podge
to the can and cover it with paper. It did take two sheets of paper to do this.
I then printed a label for myself. I just picked a font I liked and printed it out. Then I cut it out with a circle cutting scrapbook tool. I mod
podged
it to the can where I wanted it. Also, be sure to do a coat of mod
podge
over the entire thing when finished.
TA DA! Now I have a cute and practical place to store all of our grocery bags. No more mess under the counter for us!
Linking Up: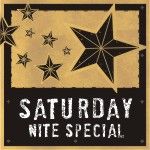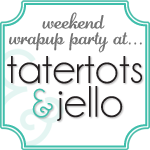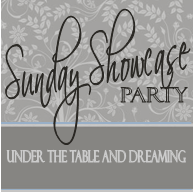 ~Nicole