This week I saw a lot of cute Valentines stuff. If you have kids, you will appreciate these first five. If not, keep reading. There's stuff for you too! :)
A craft for baby girl for Valentines Day.
Doing with all the kids. So sweet....
Cute for Lucas to give family.
Doing this for his teachers... sweet!
I literally cannot wait to make these for his class. They don't do Valentine swaps at the public schools anymore (lame), so pre-k is his only chance!
True.
Isaiah 40:31. I want a tattoo on my wrist of this verse. Cag says I am lame.
Simply amazing.
I ordered this color the other day. It will be precious for Valentines Day. OPI- Mod About You.
Linking Up: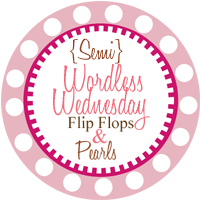 Til next Wednesday!
~Nicole