I wasn't really up to doing a post at all today. I realized my sweet girl turned eight months old two days ago and I had still not made a post for her yet. I had to do it. So glad I did. I figured I would do that instead of posting a Pinterest post. Then I thought about a certain board I had that needed some love. So, here goes:
Perfect for today!
I think I need this shirt! For sure!
Love, love, love this song!
Couldn't have said it better...
:)
One of the most awesome songs ever!!!
Awesome advice!
:)
Linking Up: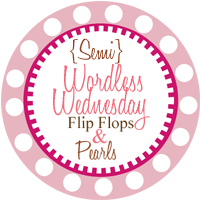 ~Nicole