Last night the hubs and I were talking about our goals. Yes, we had a serious discussion about it and on my list (darn near the top too), is to take the kids to Disney World while they are small enough to enjoy the true magic...
Ain't that the truth??!! I never get sick of it. That's why I have so many Disney pins. There's a little kid in all of us.
Never knew this! Awesome!
Want this painting for Paisley's room. BAD.
He is my favorite character and I think this would be hilarious to see.
I bawled in the theater. TWICE.
P Sherman, 42 Wallaby Way, Sydney. :)
BEST. MOVIE. EVER. I have loved this since the day my daddy took me to my first movie and this was it. In the theater I sat on his lap the entire time.
Second best. Ha.
Pooh is classic. If you haven't seen the new Pooh movie and you have small kids, you should! It is a must. Lucas loved it.
Love this.
Hope this wasn't too juvenile for anyone. I just love me some Disney.
Linking Up: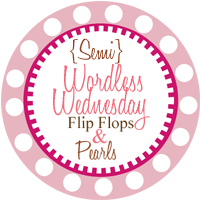 ~Nicole