It's the first official game of the season, and down south we love us some college football, especially the Dawgs! My husband lives for this time of year. We all love it and with him having a "man cave" now, I decided I had to decorate it in University of Georgia: what else? The man bleeds black and red.
The sports stores in the mall can be really expensive, so I made him some prints for one of his walls. Here they are:
I took two 16x20 canvases and some red and black paint that I had on hand, printed out the large letters and cut them out (very carefully, I don't have any vinyl). Then I sprayed a little stencil adhesive on the backs and arranged the letters how I wanted them. I painted over them and peeled off the letters, and VOILA!
Sorry for the poor quality, camera is dead and I took it with my cell phone.
Have a blessed day!
~Nicole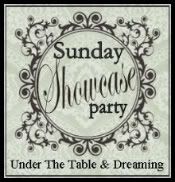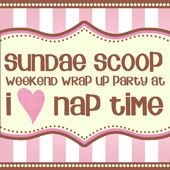 SNS
@ Funky Junk Interiors
DIY Fall Festival
@ The DIY Show off
The DIY Project Parade
@ The DIY Show Off
Monday Link Party
@ Craft-O-Maniac