This Thursday evening a group of friends and I started a bible study. We loved it and I am so excited to be a part of something so wonderful. I already cannot wait til next week.
I like to take notes, always have. I always have about 10 pens in my purse. I try and be very organized and I like to have something to look back to for future reference. I knew I was going to need a notebook for bible study, but did not want to pay $20 for the super cute ones in boutiques.
I purchased some composition notebooks from Office Max 2 weeks ago. They had them for 5 cent apiece! That's right: a nickel! They were just so plain and boring. So I decided to give them a makeover.
This is what they started out like.
I transformed them into these.
All you need is some scrapbook paper, printer paper, modpodge, exacto knife, and some pretty flowers.
Just glue the paper to the notebook however you like it, and used the exacto knife to trim the edges. Then add a favorite verse, or quote, even a picture! The flowers were added just for that extra OOMPH! :)
These would work for so many things: journals, school subjects, idea books.... the possibilities are endless!
God Bless,
Nicole
I am linking to the following parties: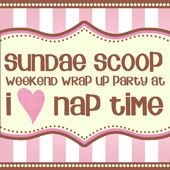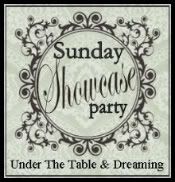 SNS @ Funky Junk Interiors
DIY Project Parade @ The DIY Show Off